Landscape Design
Your perfect landscape starts here
Your perfect landscape starts here
Bay Landscape Design is a dedicated, experienced bespoke landscape design and build and landscape maintenance practice servicing Berkshire, Buckinghamshire and Hampshire. We constantly thrive on delivering a high quality, friendly service to all our clients.
All our team are fully qualified through the NPTC City and Guilds training schemes. We received the Lantra Landskills Award through a training scheme designed to educate professionals in the safe use of heavy machinery.

Our Design Process...
Once an enquiry has been made, we will call you to arrange a meeting at a time that suits you. At this initial site visit we will walk around your space with you and explain how we work. The standard design process is as follows:
Initial consultation - free of charge within 15 miles of the design office.
Detailed site survey undertaken by designer.
Development of bespoke concept plan - including proposed layout of the garden, materials, finishes and planting scheme.
Detailed design phase - includes paving layouts, dimensions, construction details and any bespoke features.
Construction phase - we pride ourselves on our landscaping and project management skills. We will always create time to undertake inspection of the works to ensure you are happy with its progress.
Bay Landscape Design also offer a post-completion maintenance service, and will undertake maintenance of the site for as long as the client sees fit.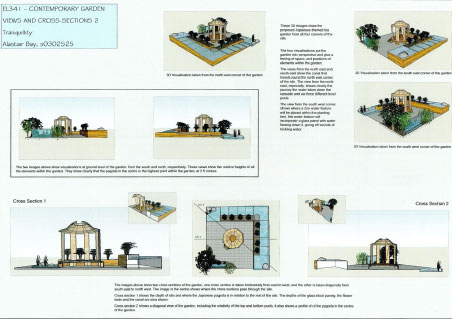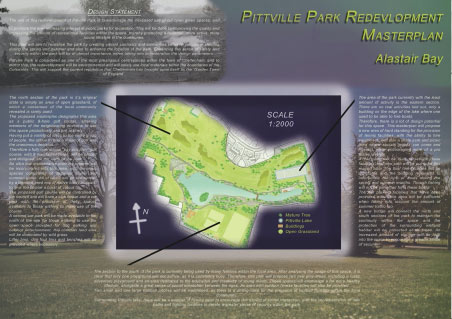 Georgie R
The quality of work is excellent and I am very pleased with the two patios, front and back, Bay Landscape Design have laid for me. Everyone who has seen them has commented on what a good job has been done and what a difference they have made and they clear up afterwards as well! I keep looking out of my patio doors and cannot believe it is my garden as there is such a transformation Would highly recommend them.

Ben
Fantastic service and extremely professional. The end result was of the highest quality! Such a warm welcoming team of landscapers. I highly recommend Bay Landscape Design.

Andrew B
Ally undertook a complete renovation of our garden including landscaping, planting trees and shrubs, building an extensive decking area, laying a new lawn and building an amazing bespoke water feature. He provided a very competitive quote and gave a friendly, professional service throughout as well as providing great advice. We were kept updated on costs and the work throughout. The end product was to a very high standard and we now have a brilliant garden. 10 out of 10 and we have now problem recommended Ally and will certainly be using him again in the future.

Wendy Levett
Mr Bay was recommended by a close friend. We were very pleased with his design and work on our garden in the UK, which included felling 30 large conifers, block paving a driveway, erecting fencing, installing decking and laying a lawn. As a result of this we asked him to provide a similar service at our home in France. He designed our garden and swimming pool area and has, so far, made two visits. Clearly his work was of an exceptional standard, or we wouldn't be writing this, but his flexibility in coming over to France just goes to show he is willing to go the extra mile.

Chris Palmer
Bay Landscape Design have just completed a first class job clearing our half acre plot which has been left unattended for 10 years. We are amazed at the transformation in such a short time. Great service, great value for money. Thanks to Ally and his hardworking team for a job well done. Chris & Amanda, Waterlooville, Hants

Caroline Hilton
Ally and his team did some much needed tree pruning for us. A great, professional job and they cleared up after themselves very thoroughly. Thanks for all your effort!

Ed Wells-Cole
Ally has transformed Cookham Dean Cricket Club's landscaped areas from unkempt overgrown jungle to sheltered parkland. Leylandii, now halved in height form hedges, deciduous boundary trees now have space to grow, the first replacement Beech hedge has been planted. A professional job carried out with minimal disruption and a site left tidy.

J P Mac Wood
Small job ,but handled with enthusiasm and skill that is rarely encountered in these difficult times. I had some reservations about the limited scale of my remit(only a few hours a week) ,but I wouldn't hesitate in recommending Bay landscapedesign to my friends,

JR and T
We have recently moved into a new build property and used Bay Landscape Design to completely redesign our garden. This meant starting from scratch and we were very pleased to benefit from Alastair's skilled advice and expertise. He worked with us to understand our requirements and produced a design to suit our lifestyle and budget. The work was completed to the very highest standard and he was helpful, hard working, professional and very thorough. We are thrilled with the finished project and would have absolutely no hesitation in recommending Bay Landscape Design to others. Boorley Green Family

Stan Charles Levett
The recent reconstruction and laying of the paving to the frontage of my property, and terracing at the rear have resulted in a superb job, ` The work was carried out in a thoroughly professional manner and I would certainly recommend this team to any one who wanted an excellent job at a reasonable price.

Doug Archibald
Bay Landscape Design was recommended to me by a friend who was very pleased with the work they had carried out on his property. I had wanted my entire back garden transformed, and how well they accomplished that. Firstly Alastair Bay arrived and measured up the area; an extremely competitive quote.

Chandlers Ford Family
We used Bay Landscape design for a complete overhaul of our townhouse garden. The project involved all aspects of landscaping, paving and brickwork. The job was completed on time and on budget including the additions to the job that we made as the project went on. The standard of work throughout has been of a very high standard. In addition, Alastair and his team were polite and hardworking and a real pleasure to have in the garden for a long project. We have already recommended Bay Landscape Design to several friends and family.